Mobile Check Deposit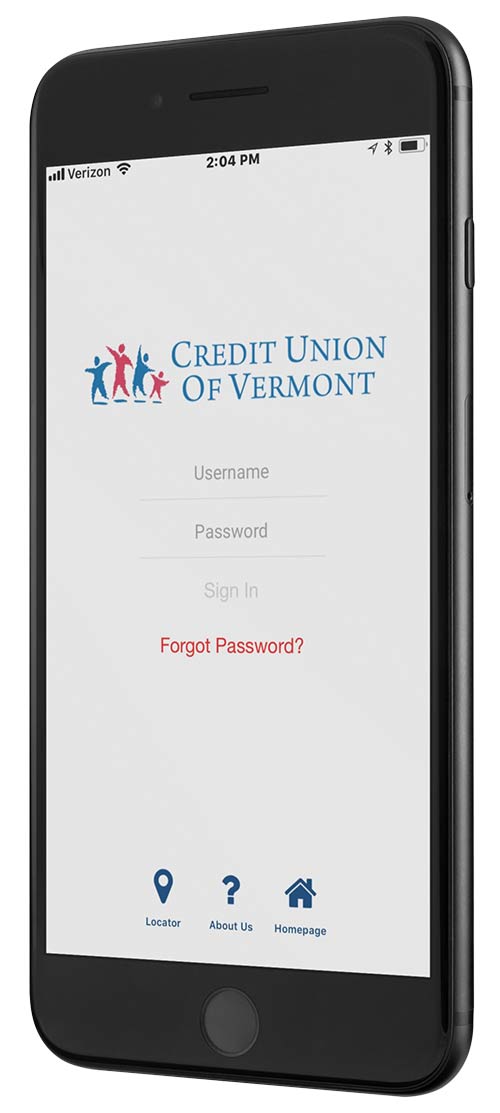 Deposit checks to your CUVermont checking, savings, or money market account from anywhere, any time, any day of the week using your smart phone.
What is Mobile Check Deposit (MCD)?

Mobile Check Deposit is a deposit service that allows you to deposit checks to your CUVermont checking, savings, or money market account from anywhere using your smart phone or mobile device.

What are the benefits of using Mobile Check Deposit?

This service offers you the convenience of making deposits 24/7 from any location without having to bring or mail the check to the credit union.

Who can use the Mobile Check Deposit service?

To be an eligible user of the service, you must be an active CUVERMONT member for at least 90 days in "good" standing, an enrolled user of Online Banking, and have our mobile application installed on your iPhone, iPad, and/or Android device.

Do I need to apply for Mobile Check Deposit Service?

Yes. You will need to apply and qualify to use our MCD service. You can request the service in person at the credit union or online. You must agree to our Mobile Check Deposit User Agreement and Disclosure

How do I access the CUVERMONT Mobile Application?

You can download our FREE mobile app from the iOS App Store or Google Play Store.

How much does the service cost?

Mobile Check Deposit is FREE!

What types of accounts can I deposit to?

Checks can be deposited into your CUVERMONT checking, savings or money market account.

How many checks can be included in one deposit?

You can deposit only one check at a time using Mobile Check Deposit.

Can multiple deposits be submitted during one day?

Yes.

Is there a limit on the amount I can deposit?

The current deposit limit is a maximum of $2,500.00 per business day.

How should I endorse checks?

All checks must be restrictively endorsed with:

For Mobile Deposit Only at
CUVermont Account #123456
Your Signature

If a check is made payable to you AND your joint owner, both of you must endorse the check.

Note: If you do not correctly endorse your check, your mobile deposit will be rejected.

What types of checks can I deposit using Mobile Check Deposit?

Single-party U.S. checks made payable to you and/or your joint owner(s) of your CUVERMONT account. The following items CANNOT be deposited using Mobile Check Deposit:

Third-party checks
Checks needing verification or authorization number (e.g. COM checks)
Incomplete checks or checks containing obvious alterations
Substitute checks
Foreign checks
Stale dated checks (more than 6 months old)
Post-dated checks (dated for a future day)
Checks stamped "non-negotiable", "void", etc.
Money orders, cashier's checks, temporary and/or starter checks, credit card checks, traveler's checks, or U.S. savings bonds

When are Mobile Check Deposit items processed?

Items received before 3PM EST Monday-Friday (unless a holiday) will be processed the same day. Items received after 3PM EST Monday-Friday will be processed the following business day.

Will a hold be placed on checks submitted through Mobile Check Deposit?

As a general rule, funds from deposits made by the MCD Service will be made available to you on the second Business Day following the Business Day on which we accept the check image from you. However, funds may not be available for up to seven business days from the day the deposit was made. Please refer to the Mobile Check Deposit Disclosure and Agreement for complete details.

What should I do with a check once it has been deposited successfully?

Store the deposited check in a secure location for at least (30) business days. We do not advise destroying the actual check until the check retention period has ended as outlined in the Mobile Check Deposit User Agreement and Disclosure.

What emails should I expect to receive regarding Mobile Check Deposit?

Once the item is deposited, and we have reviewed your deposit, we will send a confirmation email indicating if the deposit was 'ACCEPTED' or 'REJECTED'. The email will be from: mobile@CUVermont.coop. These emails may be filtered into "Junk Mail" or "Spam" folders so be sure to check those folders. If applicable, add this email address to your safe sender list.

What if I do not receive an email that the deposit has been accepted or rejected, what should I do?

Confirm we have your current email address by sending us a secure message via Online Banking, or emailing us at mobile@CUVermont.coop.

How can I verify if a check has been processed?

Log into the mobile app and select 'History' for your account.